'Jack Speaks' Video Series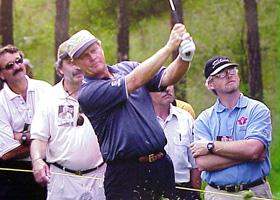 Watch videos of Jack Nicklaus reflecting on Nicklaus North!
As Nicklaus North celebrates its 20th Anniversary in 2020, we are excited to reflect back on how it all began...
Watch this 4-part series where Jack Nicklaus shares his thoughts on designing, playing, and visiting Nicklaus North in Whistler.
VIDEO Series: Part 1
VIDEO Series: Part 2
VIDEO Series: Part 3
Part 4 coming soon! Stay tuned!
Back to Special Offers