Holiday Events at Table Nineteen: Whistler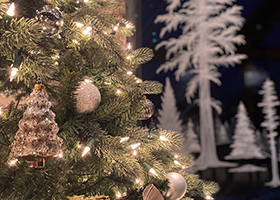 Reserve your winter 2022 date now!
Join us this season for your holiday event at Table Nineteen located at Nicklaus North Golf Course. Start the evening with a cocktail reception in the lounge before dinner in our dining room, the Clubhouse is yours for the evening.
We have select dates available for groups of up to 70 from November 26 - December 15.
Please contact our Sales & Events Manager, Danielle Poupart, for further details!
Phone: 604-938-9898 ext. 214 | Email:
[email protected]
Happy Holidays!
Back to Special Offers