Hole by Hole at Nicklaus North Golf Course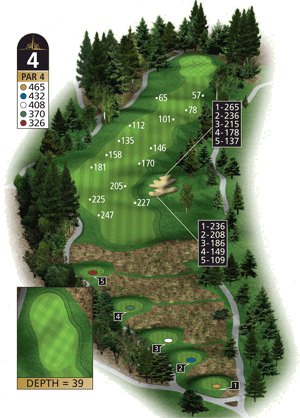 It's the longest of the par 4's at Nicklaus North. The lone bunker of the hole protects the right side of the fairway, with the green set into a backdrop of trees and wildflowers.
How the Pros Play the Hole
Big tee shots drawn over the edge of the bunker (280 yard carry) allow for a lofted club into this tough green.
Hole 4
Par 4
Tees
| | |
| --- | --- |
| Gold | 465 |
| Blue | 432 |
| White | 408 |
| Green | 370 |
| Red | 326 |
| | |
| Men's HCP: | 1 |
| Women's HCP: | 5 |